Philoptochos
Philoptochos means "friend of the poor". The Greek Orthodox Ladies Philoptochos Society is the duly accredited women's philanthropic society of the Greek Orthodox Archdiocese of America, Inc. Established in 1931 by the Ecumenical Patriarch Athenagoras who was serving then as Archbishop of North and South America, Philoptochos has now grown nationally to over 450 chapters and is the largest Christian women's philanthropic organization in the United States. Women who participate in the local chapter of Philoptochos are also automatically members of the National and Metropolis Philoptochos. Our 2019-2021 Philoptochos Board Members are:
Dr. Laura Driscoll, President
Mrs. Patricia Kofakis, Vice-President
Mrs. Angie McCord, Secretary
Mrs. Cathy Roussalis, Treasurer
Mrs. Adriana Fluture, Assistant Treasurer
Mrs. Maggie Azar, Board Member
Mrs. Mitzi Bruno, Board Member

Philoptochos Society meets the second Tuesday of the month at 6:30 PM in the church hall (unless otherwise noted) from September through May. All are invited to attend.
Parish Council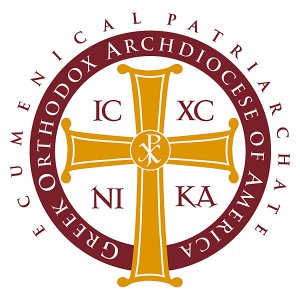 Parish Council is a body of practicing Orthodox Christians sacramentally in good standing with the Church, elected by the members of a parish for the purpose of working together with the priest in fulfilling the goals and needs of that parish. This brief description of a local governing body also describes the fundamental structure of the Orthodox Church. That the clergy and laity together are the "People of God," seeking, to the best of their human capabilities, to fulfill the mission entrusted to them by Jesus Christ. Parish Council meets the second Thursday of the month at 6:00 PM. Our 2019-2021 Parish Council Board Members are:
Mr. Demetrios Bouzis, President
Dr. Adrian Fluture, Vice-President
Dr. Louis J. Roussalis, Treasurer
Mr. Nick Azar, Member and Stewardship Chair
Mr. John Bouzis, Member
Mr. Eli Dicklich, Member
Ms. Mia Kamboris, Member
Mr. Mike McCord, Member
Dr. John E. Roussalis II, Member
Mr. Joseph Vlastos, Member
Mr. Nick Zaharas, Member